This morning, our friend Janice brought their big red truck so that we could go to German Favorite Antiques in Leesburg to pick up the Cash Wrap Desk purchased for Zoe in February. We could not have had a better day for the trip and everything was flawless!
We arrived just before the store opened at 11 and the owner helped to wheel the desk out to the truck and get it loaded on. Jim and Janice are expert loaders!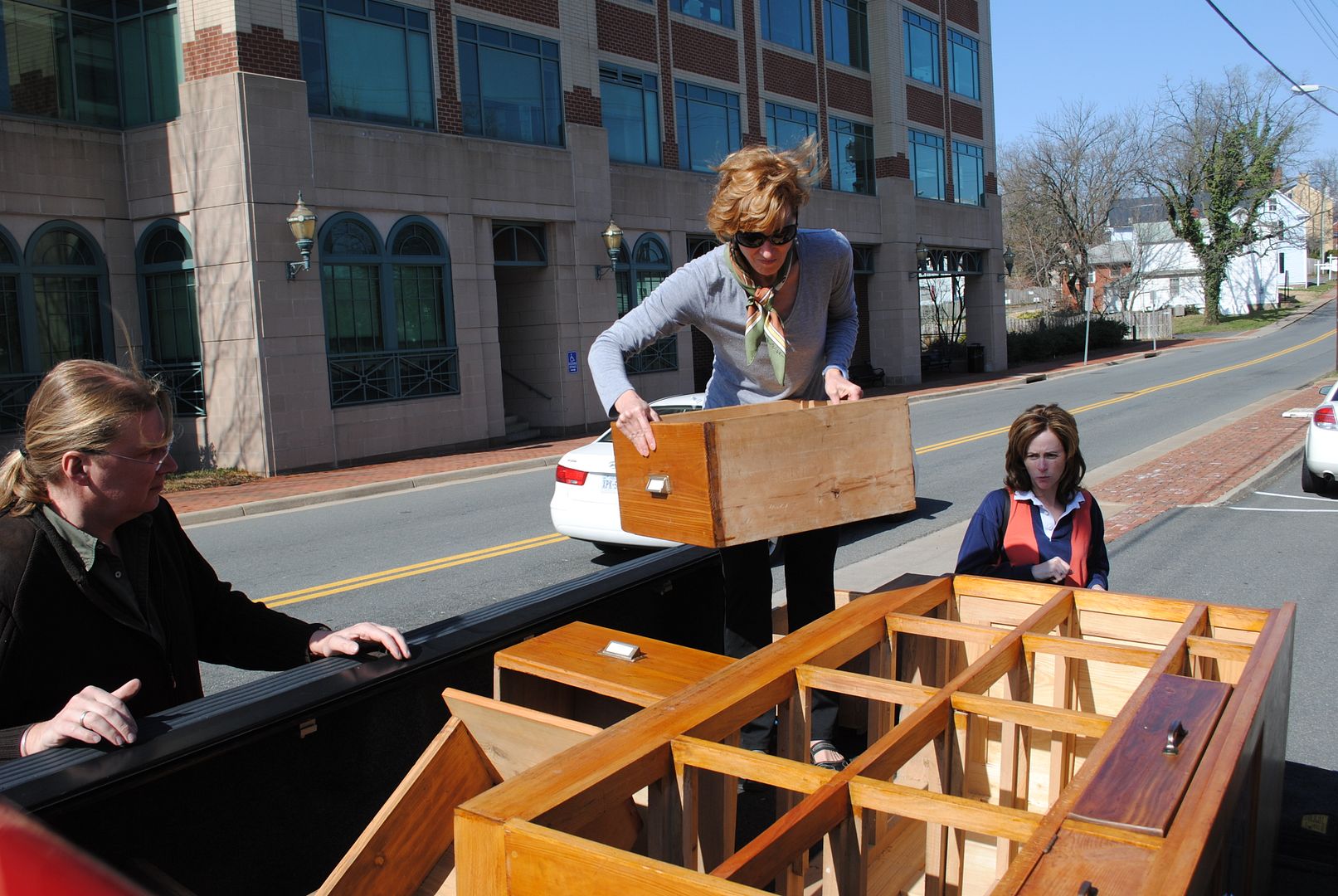 Store owner Lothar, Janice, and me - Jim serving as photographer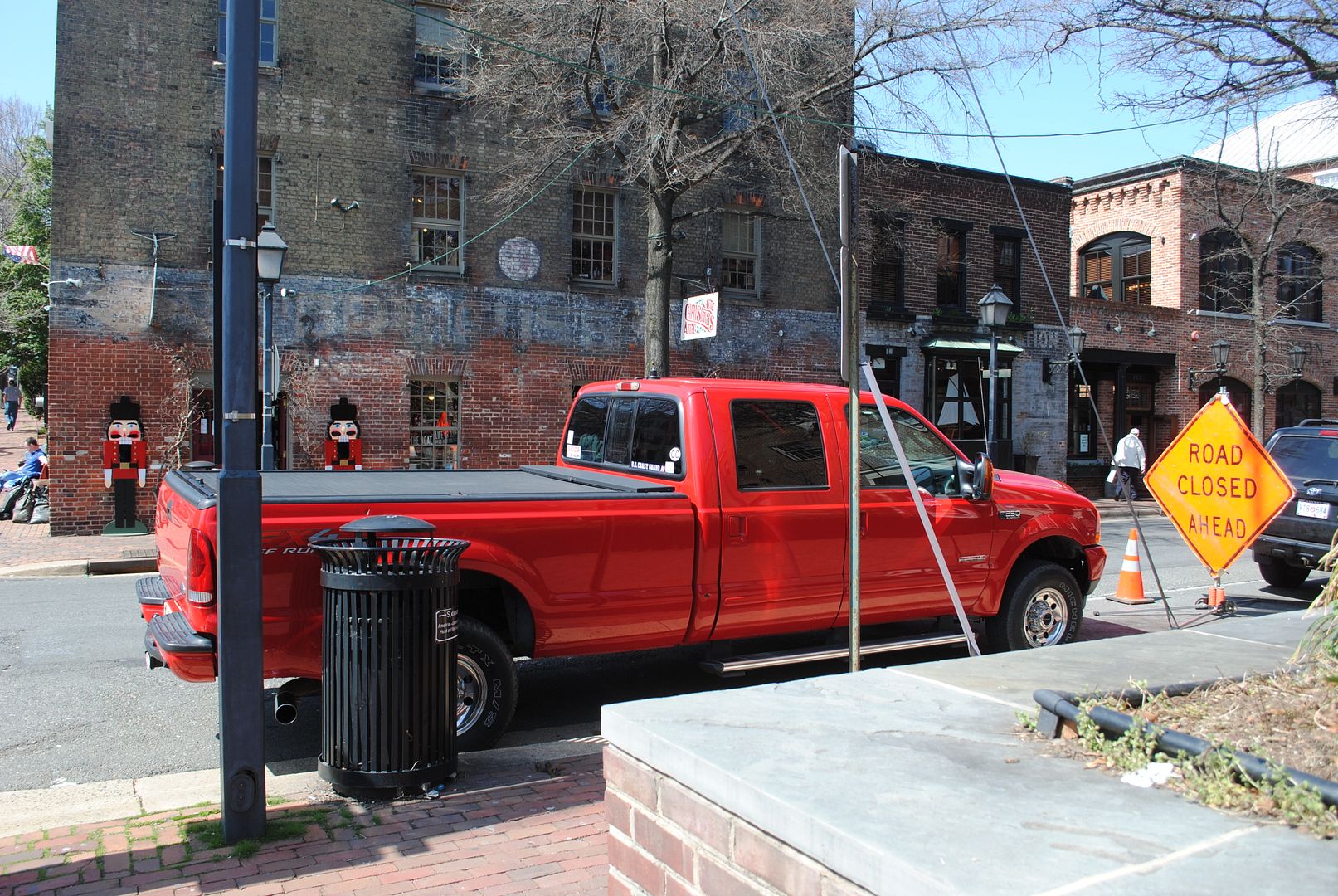 Probably only those of you in the DC area would understand our delight with this parking space - right at the corner of Prince and Union (at the store) on a warm Saturday afternoon. A miracle.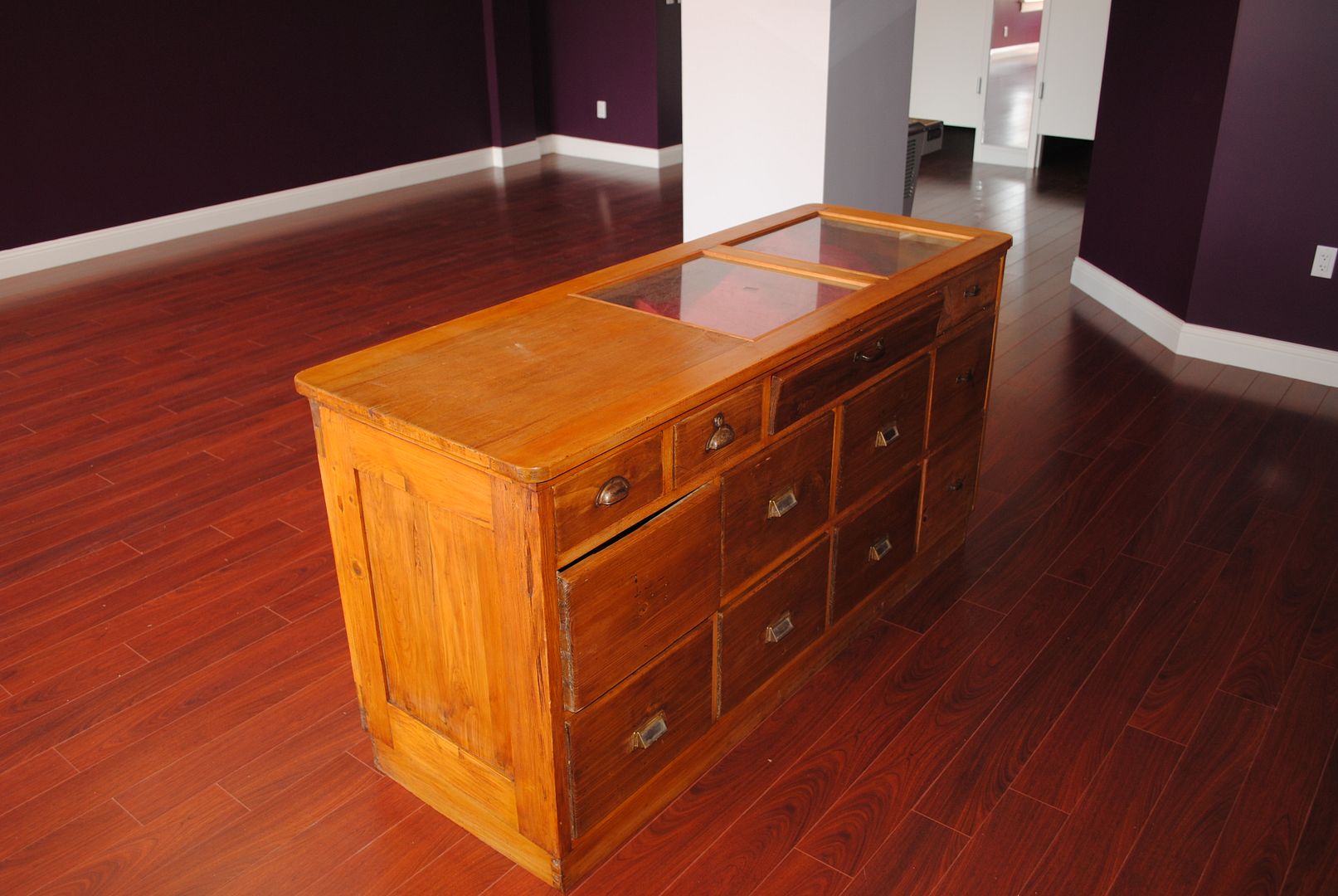 The cash desk in her new home! This is the perfect size for Zoe's small space!
The construction company also completed the plumbing related work today and sent me a punch list of all of the remaining items and their planned completion dates.