After a stop at Home Depot to pick up the 8 ft shelves that we couldn't fit into our car yesterday, we were off for another day of work at Zoe! Our major focus today was to get the storage room set up in such a way that I could store supplies and clothes this week. I explained to Jim what I needed the storage area to accomplish and asked him to design it appropriately.
We made a good team installing all of those shelves! And we've already started making good use of them! We also starting configuring the outriggers and determining what else we may need. I emailed my contact at Barr Display with the hopes of getting the remaining items in the shipment going out tomorrow. We also did another walkthrough to determine what punchlist items are needed to finalize the construction - fortunately, everything left is just minor. I've contacted the Construction Project Manager with those items. Finally, we cleaned up as best we could in preparation for the cleaning crew to come in for the final clean tomorrow.
Oh, and our favorite accomplishment - putting up the white board that had been sitting in our dining room since AUGUST of last year. To inaugurate it, Jim wrote "Hi Zoe!" on it!
A few pictures!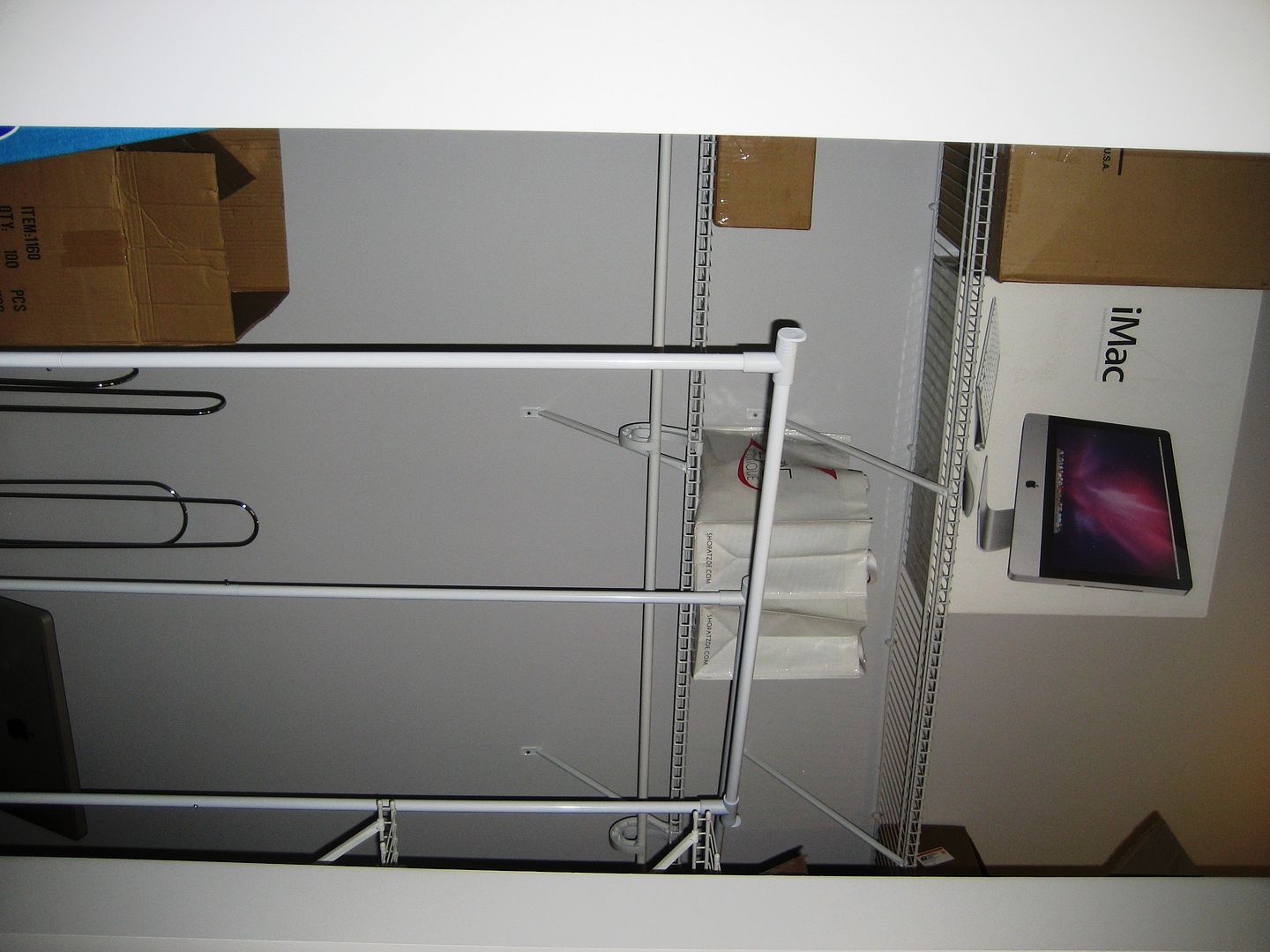 Storage area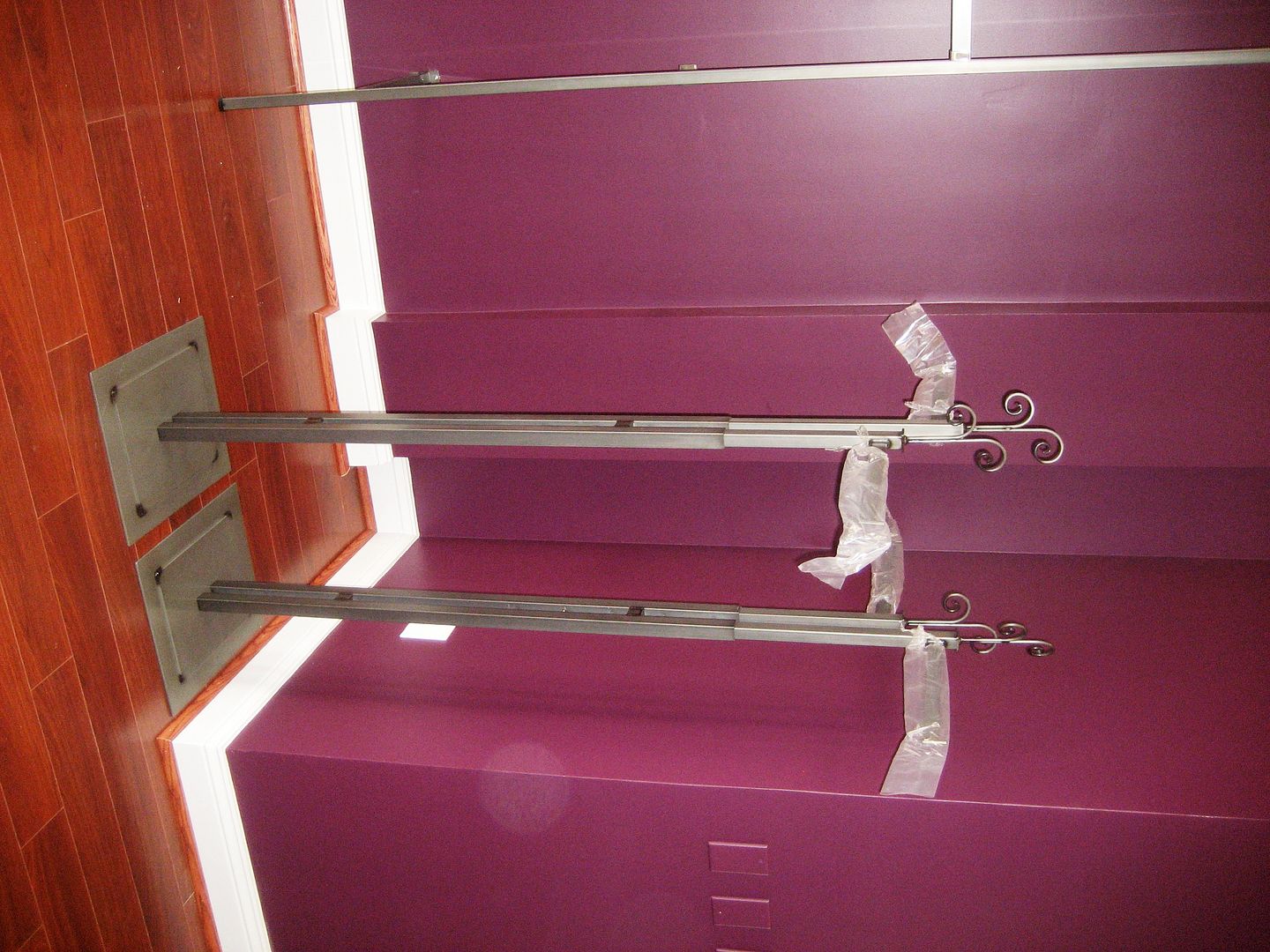 Two way racks - we put plastic on the ends (Janice's idea last week) to keep people from poking their eye out on them!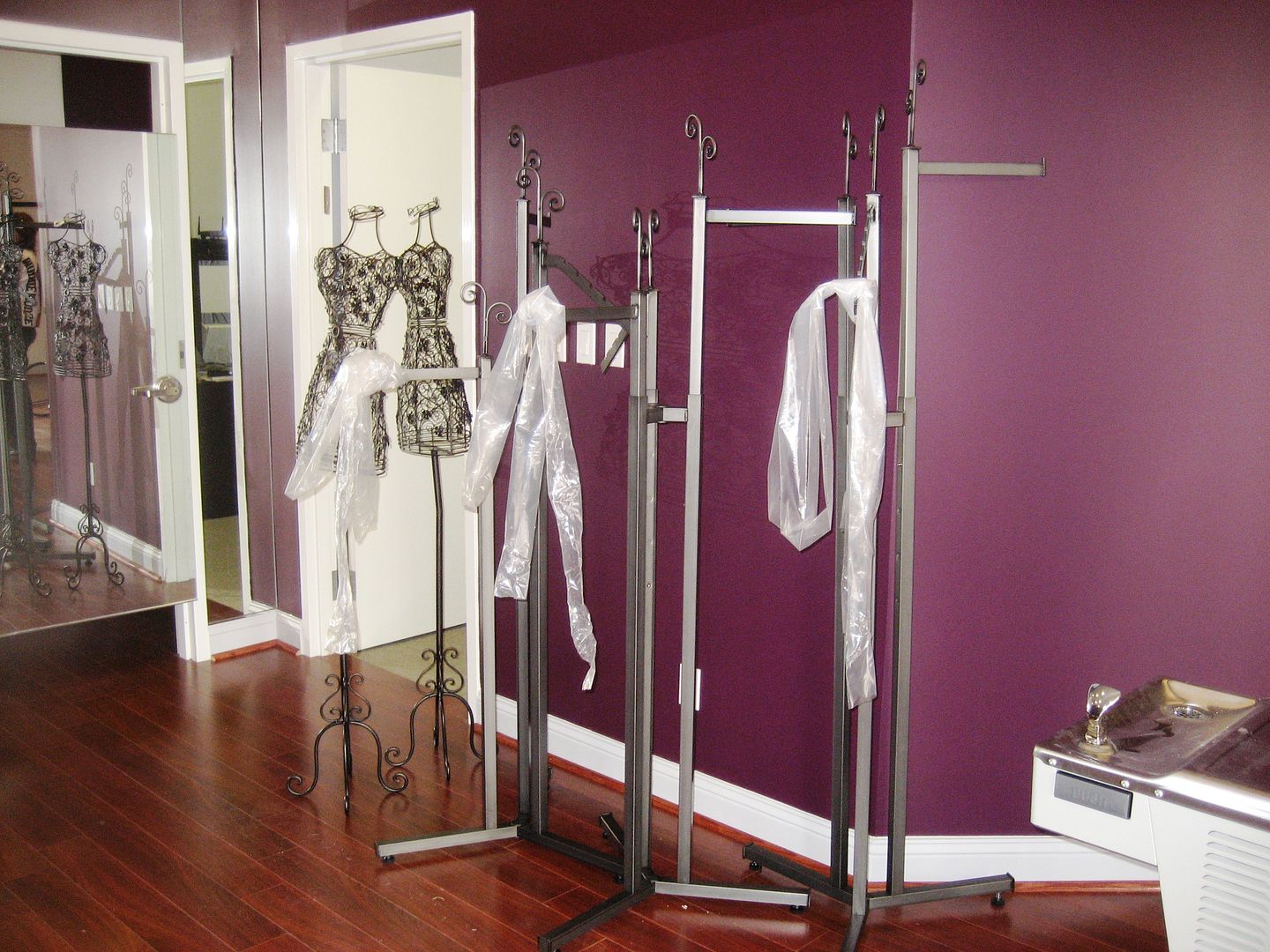 Three Way racks and wire mannequins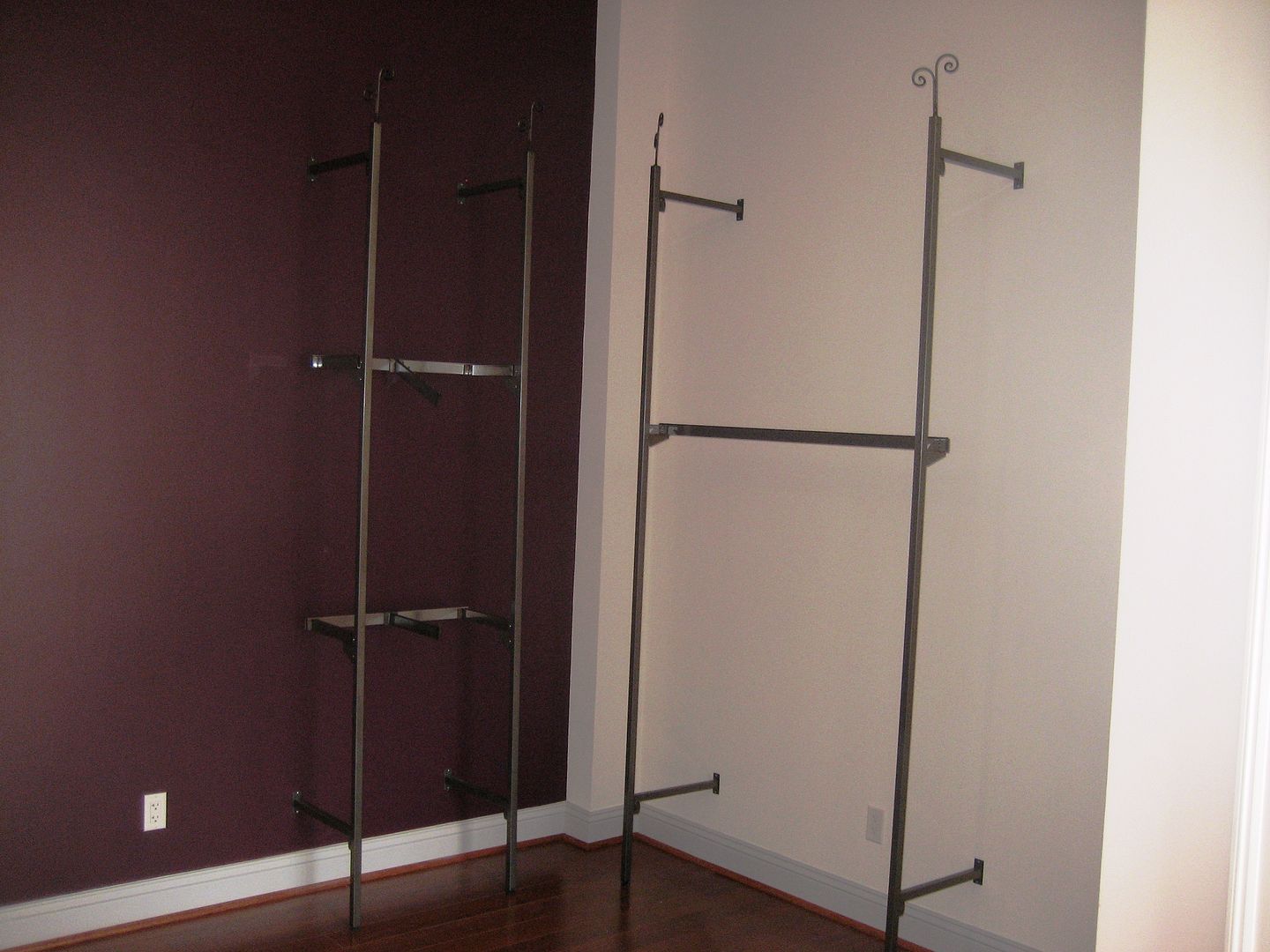 Starting to configure the outriggers!